Depaneling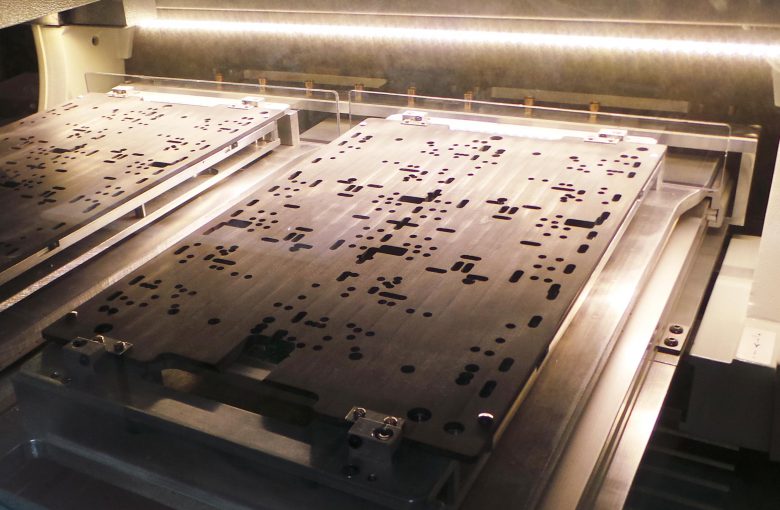 The depaneling of PCBs, which processes?
Different processes exists:
PUNCHING: Cutting PCBs by stamping using a press.
V-SCORING: Separating PCBs with a disk.
THE MANUAL: Separation of the PCBs with clamp or manually.
MILLING: A tool cuts the attachments points by milling without stress for the components.
The milling is the most appropriate industrial technology for separating PCBs attachments points at the end of the production.
Indeed, thanks to this process: components welding points close to the technical edge don't suffer any stress that can damage them and generate quality problems over time.
Concerning quality level, the integrated suction system integrated around the tool and controlled by the Machin leaves no residue.
Increase productivity with automated depaneling!
Explore