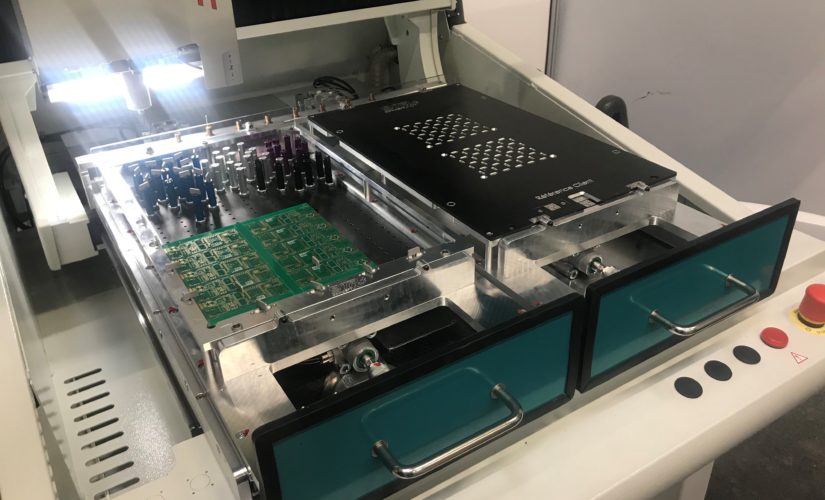 Router Depaneling : A tool cuts the attachments points by milling without stress for the components.
The routing is the most appropriate industrial technology for separating PCBs attachments points at the end of the production.
Indeed, thanks to this process: components welding points close to the technical edge don't suffer any stress that can damage them and generate quality problems over time.
Concerning quality level, the integrated suction system integrated around the tool and controlled by the Machin leaves no residue.
Increase productivity with automated depaneling!
See products
Functions details
Robot machining
Pilotage and assistance by vision
Progamming by teaching or CAD files
Small footprint
Traceability and automatic reading : Data matrix
Automatic loading of the program
Two simulation modes
Automatic tools changer
Vacuuming system, cutting speed and tool wear management
High precision
Generation of ISO cutting program and simulation
Great Value
Bonus
Win In Productivity With Automated Cutting
Professional equipment at an unbeatable price
«Made in france»